Who doesn't love a burger? These no nonsense juicy chicken burgers taste delicious straight off the pan or cold the next day. Admittedly the best part about burger night are the sides: chucking some avocado in between your choice of bun and patty, and why don't you try my roast vegetables for a bit of colour?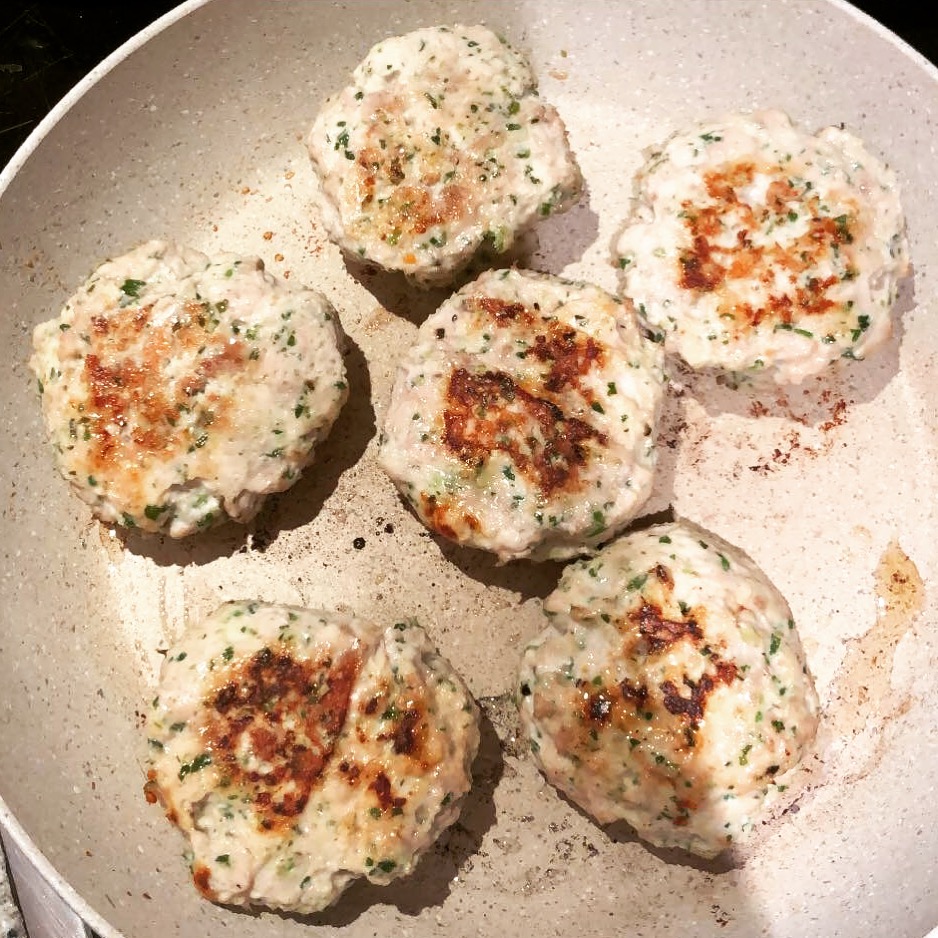 Serves 4
Ingredients:
1kg chicken mince
4 gloves of garlic
1 spring onion
1 handful of parsley
2tbsp ground oats
1 tsp chilli flakes (optional)
Salt & pepper to taste
Olive oil – for frying
Method:
Mix all the ingredients, except the chicken and olive oil, in the blender or food processor and blend until combined.
Add the chicken mince and herb mixture together in a bowl and use your hands or a spoon to mix together.
Make into patties and set aside whilst you heat a frying pan with olive oil (or whichever oil you're using).
Fry for 3-5mins on each side and serve with your choice of sides!