If hitting the gym before or after work is something you dread and have little time for, you may be pleased to hear that regular movement (i.e. walking) can be more beneficial, especially if you're a desk worker and spend a lot of the day sitting.
Bonus points if you do workout religiously, as intermittent activity will prevent muscle breakdown and improve your posture.
So how much movement should you be doing?
10,000 steps is the recommended goal, but anything from 7/8,000 is a great place to start.
1. Set 'movement' reminders on your phone every 30 minutes. This will also increase your productivity and creativity!
2. Get of the bus/train a few stops earlier. A very easy way to get more active, and I like to listen to a podcast or call a friend!
3. The benefits to strength and resistance training are endless, but try a zumba or treadmill class. You'll leave feeling fitter and with a rush of endorphins
4. Go somewhere new for lunch at work – walk maybe 10 or 15 minutes further than you normally would. The minutes add up and youll find new places to explore. Win!
5. Plan your route. I use CityMapper to plan my routes, seeing where I can walk or cycle rather than using public transport. Its good for me, and also for the planet!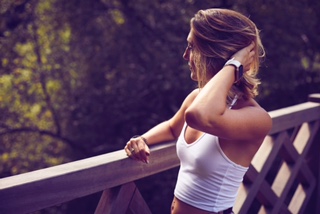 There are plenty of apps and pedometers that you can use to track your steps, but if you want to treat yourself then I would recommend getting a FitBit, which track steps, sleep and has an app where you can find friends and set challenges!
So what are you waiting for? Let's get moving!