You can use whatever white fish you like or have available. I used parsnips because I had a bag of them in the fridge, but any starchy vegetable works well – try a combination if you like – potatoes, butternut squash, celeriac x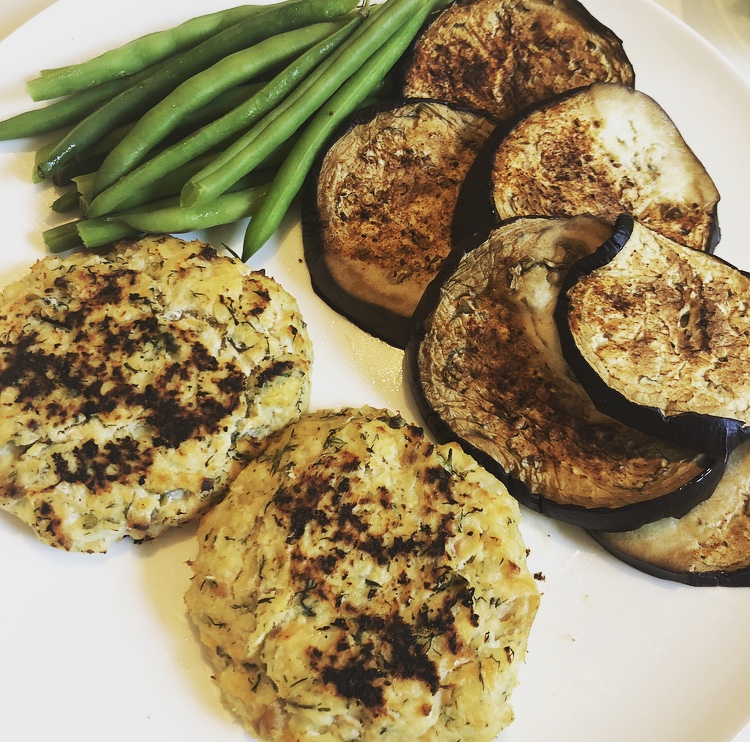 Serves 3/4
Ingredients
2 salmon fillets – skin-off, cut into chunks
1 cod fillet – skin-off, cut into chunks
350g parsnips – peeled & chopped
1 heaped tbsp Dijon mustard
2 tbsp dill, finely chopped
2 tsp capers
1/2 a lemon, juiced
Salt & pepper to taste
Method:
Put the parsnips in a saucepan and add water; bring to the boil and simmer for 8 minutes or until soft. Drain well.
Place the parsnips in a food processor and blend until becomes a mash.
Add the remaining ingredients to the food processor and pulse/blend until they're all combined together.
Form into patties.
Heat a saucepan and add some oil and butter, when hot add the fishcakes.
Cook about 5 mins each side, until cooked through and crispy.
Enjoy hot or cold!