I absolutely love love LOVE eating out. Don't get me wrong, cooking and making recipes is one of my hobbies and I'm so lucky to have the time to do so. However, food is incredibly social and fun and I often will meet my friends and family out for a bite to eat, as well as if I'm in town and eating on the go!
I have put together a list of places that are firm staples in my dining repertoire, and I just know you will love them too!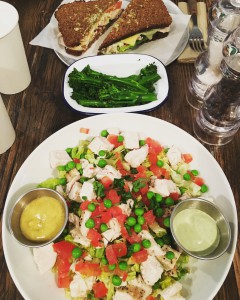 Best for… Weekend brunching
This is a firm favourite for the health-conscious Sloane Rangers, and it's definitely one of mine. I love to go on the weekend as brunch is served all day, with healthy twists on classics such as skinny benedict – poached eggs on wheat free rye bread with a saffron yogurt dressing. Another reason I love this cafe is because it doesnt fall in to the 'salad' category that most healthy places do. You can just as easily go here with your boyfriend and colleagues, as well as the girls from yoga.
What to eat: The classic 'Goodness Bowl' and a matcha latte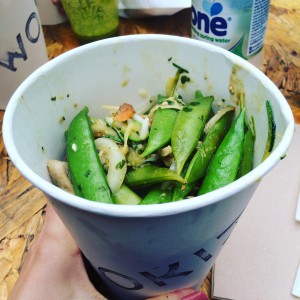 Best for.. Local and seasonal vegetables
Wok it is based next to Borough market, which makes it my go-to lunch when I'm browsing through the fruit and veg or going for a wander down the south bank.
Healthy stir fries made from seasonal and local veg from the market, you pick your noodle/rice, with options such as buckwheat noodles, udon and even carrot spirals, then add protein, more veggies if you wish and your sauce! There are options for vegans and gluten-free as well.
What to eat: Courgette noodles, salmon, market veg with extra sugar snaps and a gluten free miso-coriander sauce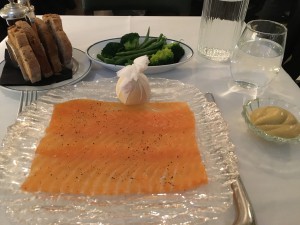 Best for.. People watching
Im a huge fan of brasserie style restaurants, for their all day menus, great food and buzzy atmosphere. The ivy garden is no exception, and with an outdoor sitting area as well as cosy indoors, people flock here from breakfast to dinner. The staff are very friendly, and the food is consistently good! I'm quite an observer (read: nosy), so if you're dining alone – don't worry! The restaurant is always packed and you might even see a favour face or two..
What to eat: Oak smoked salmon with granary toast, roast cod with a champagne and clam sauce, followed by the chocolate bomb.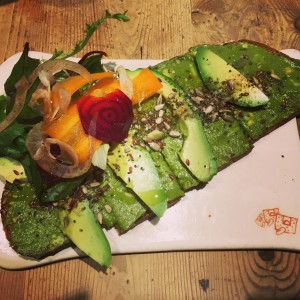 Best for.. Cake and coffee
Known for its delicious tartines, Le Pain Quotidien also have a great menu with gluten free and homemade cakes and pastries. It makes a great snacking pit stop, the avocado toast on sourdough is definitely one of my favourites!
What to eat: Organic carrot cake, organic chia seed pudding, quinoa spelt scone
I could go on writing about my top places, but I'll leave it here for now. If you know of any delicious cafes or restaurants, please comment and share below!