One of the most created recipes on the internet (along with sweet potato brownies, probably), I'm slightly embarrassed to say I have never tried my hand at hummus. It's just.. you can buy it everywhere. Flavoured, low fat, high fat, organic, raw and so on. My personal favourite is a chilli Harissa hummus by the brand Moorish – I have it every morning with my eggs and toast. BUT now that I'm in Spain, my hummus options are far more limited (poor me, I know) so out came my Vitamix.
It's wonderfully creamy and I love a kick of chilli so I go quite gun-ho with the harissa paste, but you can leave it out if you prefer.
Try this and tag me in your creation!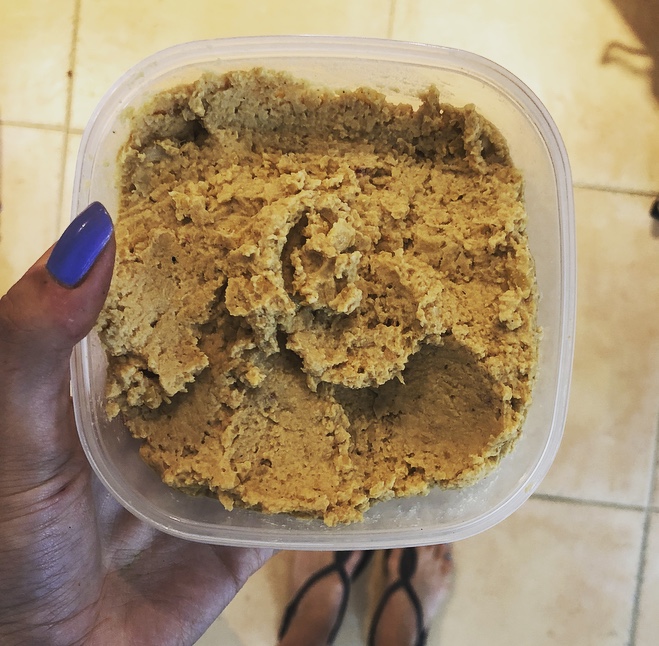 Ingredients:
400g tinned chickpeas
3 tbsp olive oil
2 tbsp tahini
1 clove of garlic (roasted or heated on the stove for 10 mins)
2 tsp salt
2 tbsp harissa paste (optional)
Method:
Drain and rinse the chickpeas.
Place all the ingredients in a blender or food processor. Blend until smooth – if you like a smoother consistency then add a tbsp of water or oil until it has reached your desired consistency!