Killing two birds with one stone – these muffins are both sweet AND savoury. They taste great straight out of the oven and slathered in butter and jam!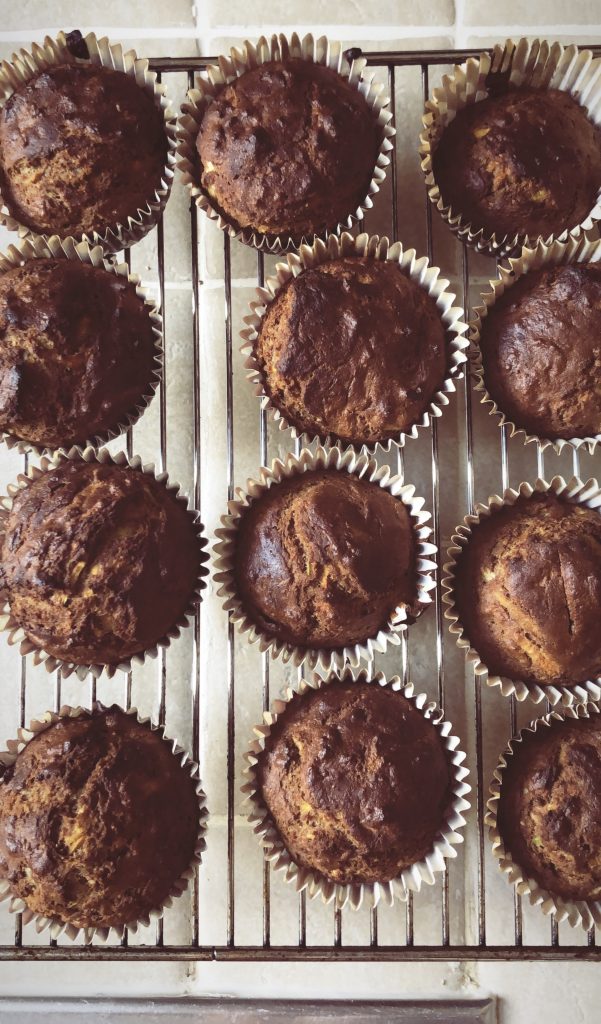 Ingredients:
2 tbsp coconut oil
1 ripe banana, mashed
1 apple, grated
1/3 cup (80g) apple puree
1/2 cup milk
2 eggs (beaten
1 1/2 buckwheat, plain, spelt, gluten free flour
1/2 cup ground almonds
1 tsp cinnamon
1/2 tsp powdered ginger
1 1/2 tsp baking soda
1/ tsp salt
Method:
Preheat oven to 160 degrees and prepare your muffin tin with liners (mine made 16 muffins)
Melt the coconut oil and add to the mashed banana, stir to combine
Add the apple puree, apple, carrot, eggs, milk and combine
Mix the flour, ground almonds, cinnamon, ginger, baking soda and salt together
Combine the wet and dry ingredients and mix well
Fill the muffins cases to the top
Bake for 20-30 mins until golden brown and you can stick in a knife and it comes out clean!