This is a great dish if you're after something filling, balanced, and delish. Sound good?
If you're lowering your sugar intake, root vegetables are a great addition. Root veg, like butternut squash, are filling and have a subtle sweetness which will satisfy your sugary cravings. Squash is also a great source of beta-carotene, vital when we're not seeing much sunlight!
The fats in the salmon help you absorb the vitamins from your veggies, and keep you fuller for longer. What a combo!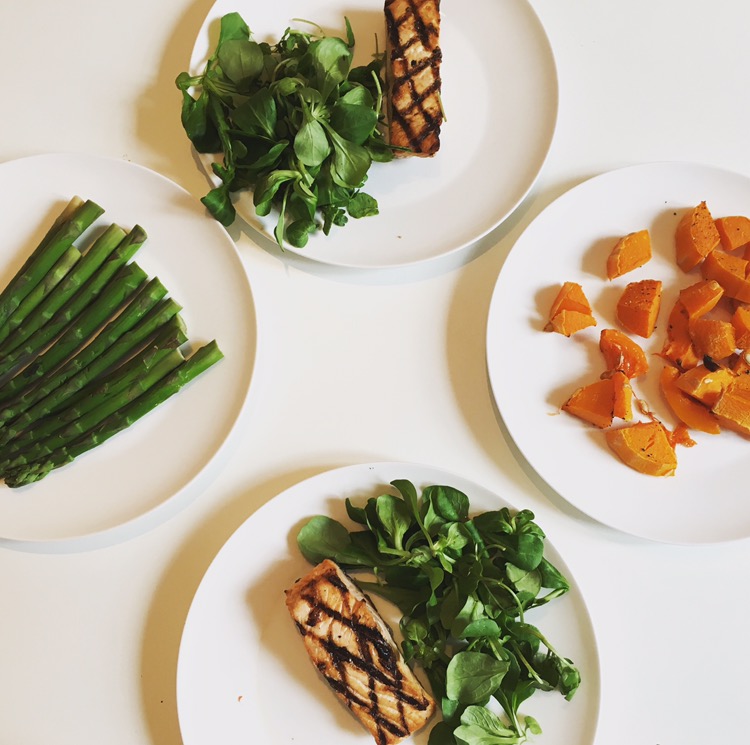 Serves 2
Ingredients:
2 wild salmon fillets
250g cherry tomatoes
1 butternut squash – peeled and chopped
Paprika
Salt & Pepper
Coconut oil or Extra Virgin Olive Oil
Method:
Preheat the oven to 180degrees.
Place the butternut squash in a roasting tray, drizzle with oil and sprinkle paprika, salt and pepper.
Roast for 25 mins.
Place the salmon in an ovenproof dish with the tomatoes, salt and pepper. Cook with the butternut squash for 20 minutes, until cooked through.
Serve with fresh basil and some fresh mixed leaves.