These happy coloured bites are a great nutrient dense snack that you can make in 5 minutes. I added MyProtein White Chocolate Flav Drops to mine because I think it tastes amazing, but you can make them without.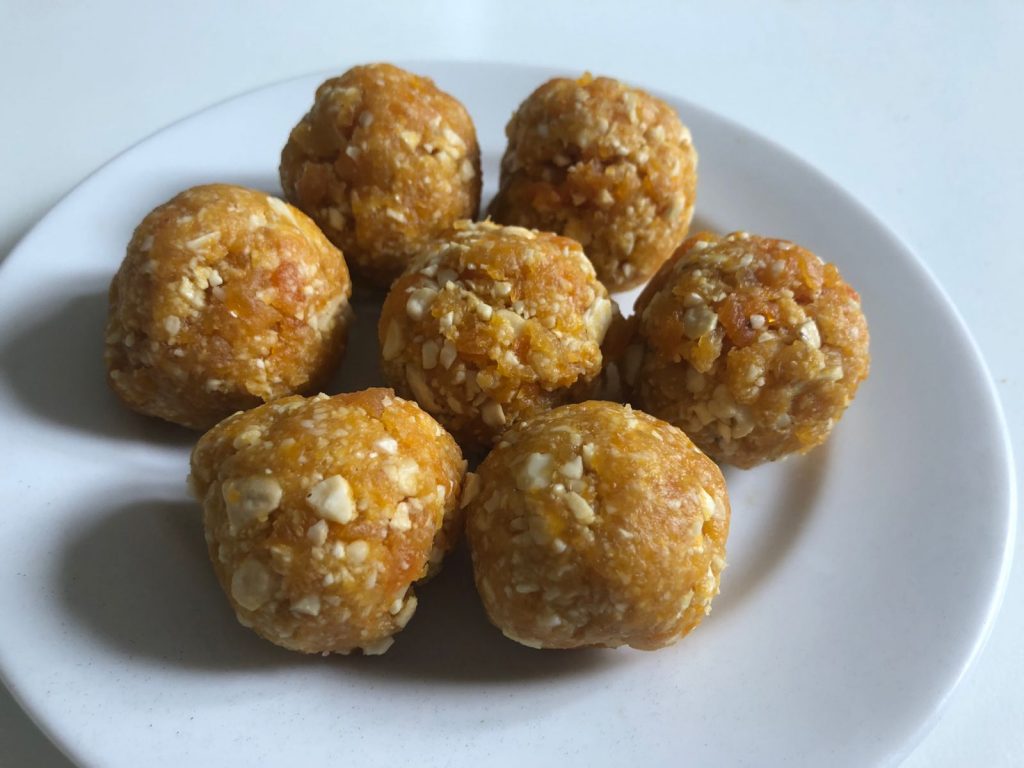 Ingredients:
1 1/2 cup dried apricots
1 cup cashews
2 tbsp coconut oil
2 tbsp desiccated coconut
(Optional: Flav Drops/stevia/honey/sweetener)
Method:
Simple whizz all the ingredients in a blender or food processor, then roll into balls. Leave them to set a little in the fridge (10 mins should do it).